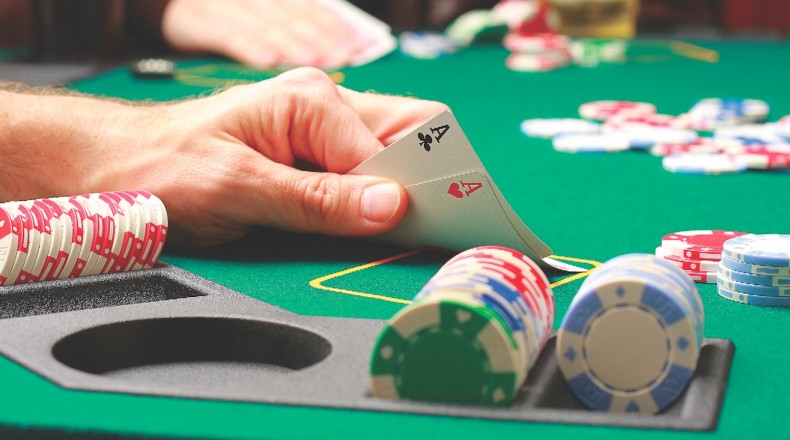 Top Seven Online Poker Tips To Dominate The Tables In 2020
The year 2019 was pretty successful for online poker as the game continued expanding to new countries. Many US states already legalized this type of entertainment, while others are working hard on providing a legislative framework to do it.
If you're thinking about taking up online poker in 2020, you couldn't have chosen a better time. Right now, numerous online gambling platforms offer various poker cash games and tournaments for both experienced and inexperienced players.
Moreover, many of them offer lucrative welcome bonuses that can boost the start of your online poker career. All you have to do is find a good bonus code, such as the Bet365 bonus code, and trigger the bonus that will further improve your experience.
Bonuses are great but are not worth much if you don't know how to play online poker properly. Therefore, let's take a look at some of the best tips that will help you dominate the tables. Read on!
Choose A Poker Site Carefully
There are many great poker platforms on the web, but there are also a couple of ones that are not worth your attention. The ones you probably heard about, such as Bet365 mentioned above, are usually great and offer top-of-the-class service.
The ones you'll want to avoid are sites that do not have any kind of license to operate. Therefore, before making your final decision, make sure to read more about the site you're considering joining.
Start With Low-Stakes Games
No matter how accustomed you are to playing high-stakes games in live cash games or tournaments, you should always start your online poker adventure with low-stakes games. One of the reasons for that is that the new online environment could be somewhat overwhelming at first, and you might not be able to get around right away.
This will result in numerous distractions, which would, consequently, result in poor performance.
Therefore, starting small is always a good idea. Even if you fail to make any money while playing, you'll know that you spent it to practice online poker and get familiar with it.
Start With One Table
Online poker tournaments can be massive, and some poker rooms even allow players to play at several tables at the same time. Now, you might wonder how that is possible at all, but it's a very common practice among professional online poker players.
In fact, some of them are able to take up more than two at the same time.
Those who consider online poker their job can even play at 10-plus tables simultaneously. Naturally, many of them are using additional software that facilitates the whole thing. But playing at 10 poker tables at the same time is definitely not an easy thing to do.
That being said, it's always a good idea to start with one table only. Once you feel confident enough that you can handle two of them, feel free to try it — the results will be visible right away.
Don't Be Afraid Of The Clock
Online poker is usually time-constrained. In other words, every time you're in a betting round, you must make a move before your clock runs out.
Although many professional land-based poker games measure time, they still seem looser in this regard. When live poker players meet the online environment for the first time, they usually complain about having to make decisions quickly.
Poker sites will often allow you to play "turbo" games and "ordinary" ones. In fact, some even include various levels of speed, and you might want to start with the slowest one.
Even the fast-paced games are not that scary once you get accustomed to the fact that you must do something within a given timeframe.
Consider Buying New Computer Hardware
If you want to play poker as a recreational player on the web, then you don't have to think about hardware too much. Most of the online poker platforms don't require super-expensive computer gear. In fact, you could do just fine with old PCs or laptops as well.
On the other hand, if your plan is to devote a certain amount of time to online poker on a daily basis, then you should definitely consider buying new equipment.
First of all, you should start with a mouse and a keyboard that do not strain your hands too much. Then, you should consider buying additional monitors — they become super useful once you start multi-tabling.
Be Ready For A Long And Tiresome Grind
Although online poker is generally faster compared to more traditional variants, there will be some sessions that would last for hours. If you decide to join a massive poker tournament on the web, you will have to be prepared for a long grind.
Therefore, you will need to remain focused and prepare for a sleepless night every now and then.
Get Ready For Ups And Downs
Perhaps the most important thing that you need to know about online poker is that you don't get to see your opponents face to face. That way, you won't be able to tell how skilled your opponents are at first.
That means you'll sometimes stumble upon some very good players, and sometimes you'll simply be the best one at the table. Either way, you will have to prepare for a real rollercoaster in online poker.
It's a crazy ride — much crazier than live poker, especially if you play fast-paced games and several tables at the same time.
Conclusion: It's Important To Enjoy The Game
Whatever you do, don't let online poker feel like work. After all, it's just a game, and it should be entertaining whenever we play.
It doesn't differ that much from land-based poker, but you'll have to get accustomed to some changes, including the overall pace of the game.
Once you overcome that obstacle, you'll enter the beautiful world of poker on the web, meet new friends, and become part of the outstanding poker community which is currently thriving online.